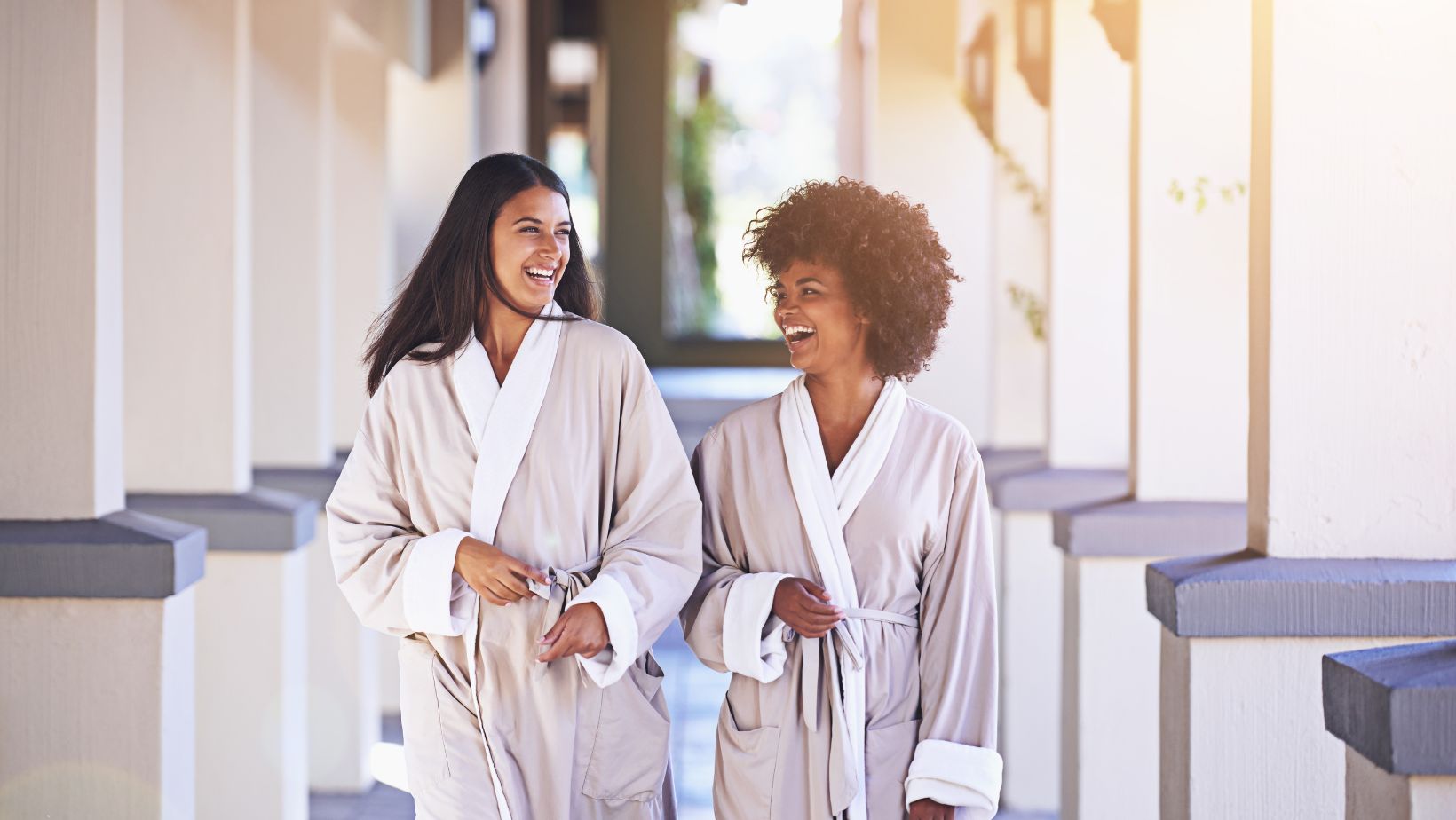 As the flowers begin to bloom and the days get warmer, it's a perfect time to start thinking about making some treats for yourself. Cavana Ridge Day Spa offers an array of amazing treatments and services designed just for you! From relaxing massages to revitalizing facials, there's something here that will recharge your body and mind. If you want to treat yourself this spring, these five day spa treatments from Cavana Ridge are not ones you want to miss!
#1. Massage
Massages are a fantastic way to relax your body and mind. They have incredible health benefits, including improved circulation, reduced stress and muscle tension, enhanced immunity, and increased energy levels. At Cavana Ridge day spa, we offer four different options for massages.
Body Aroma Luxe
The first one is a body aroma luxe massage, where our team of aestheticians will relieve tension and give you an overall sense of relaxation with aromatic essences of lavender, marjoram, basil, verbena, & more. Allowing your body to melt into the massage table and enjoy this complete experience.
Registered Massage Therapy
If you need something a bit deeper, we also offer registered massage therapy. Our team of Registered Massage Therapists (RMT) will use a variety of therapeutic techniques to ensure that you receive the best care possible. Helping relieve stress, muscle tension, and discomfort.
Hot Stone Massage Therapy
Another option is hot stone massage therapy. The heat of the stones helps ease away tension and relieve pain, allowing you to feel more rejuvenated after each session. Plus, it really helps with mental relaxation.
Hot Stem Thai Massage
The last massage option at Cavana Ridge is the Hot Stem Thai Massage. It uses stems that have healing organic herbs grown in Thailand. It is applied to the body with oils and applied pressure to promote detoxification and decrease inflammation and pain.
#2. Manicure & Pedicure
Your hands and feet get worked the hardest, which is why it is essential to take good care of them. Manicures and pedicures have fantastic health benefits, like reducing stress and improving circulation. At Cavana Ridge, our team of spa experts is dedicated to providing you with a wonderful service that will leave your hands and feet looking hydrated, healthy, and refreshed!
#3. Facials
After a long winter, there is nothing like a good facial to restore radiance and beauty back to your skin. At Cavana Ridge, we offer a variety of different treatments that target various skin types and concerns. From hydrating facials to anti-aging treatments, our team will help you find the perfect solution for all your skincare needs.
#4. Body & Skin Scrub
Your skin can get dry and flaky during the winter months. To help rejuvenate your skin, Cavana Ridge offers body & skin scrubs that are designed to exfoliate and remove dead skin cells. We have a variety of treatments that use different aromatic scents, scrubs, and techniques to give you a refreshing experience.
#5 – Medical Aesthetics – Vitamin B12 Injections
If you have been feeling low on energy, then vitamin B12 injections may be just what you need. Our medical aesthetic nurses are trained in administering these injections, which can help boost your energy levels, improve metabolism and help decrease stress levels.
Any of these fabulous day spa treatments from Cavana Ridge will leave you feeling refreshed, relaxed and rejuvenated! So why not treat yourself this spring? Come to Cavana Ridge for a day of pampering and relaxation. You deserve it! Call us today to book an appointment or contact us through our online form for inquiries. We look forward to seeing you soon!