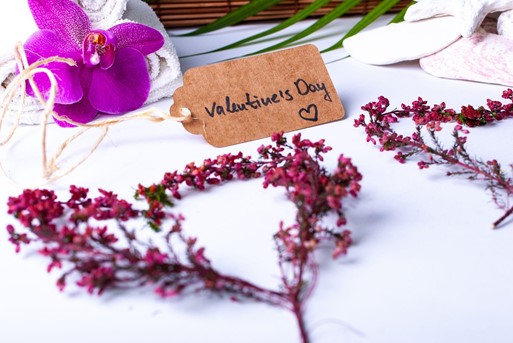 Valentine's day is around the corner, and a spa day is a perfect way to show your loved one how much you care. Not only are they relaxing and pampering, but they also provide a variety of health benefits. Spa days have something for everyone, from couples manicures and pedicures to a single spa treatment like a massage. In this article, we will talk about why a spa day is a perfect gift and the different types of spa experiences that are perfect for couples and singles; whether you're looking to escape the stresses of everyday life or want to give your partner a special treat.
Special Couple Experience
A spa day is a great way for couples to spend some quality time together. Not only do they get to relax and enjoy each other's company, but they can also take advantage of special couple treatments. There's something to suit everyone, from skin treatments to manicures and pedicures. Spending the day at the spa with your special someone is more than being pampered; it's a unique experience you will never forget.
Reduces Stress Levels
There's no doubt that spa days are relaxing, and this is especially true for couples. When you're spending time in a spa environment with your loved one, it can help reduce stress levels and promote positive emotions. This is because being around someone we love releases oxytocin, which is known as the "cuddle hormone." So if you're looking to de-stress and feel happier, a spa day is definitely the way to go.
Benefits your Health
Spa days offer many health benefits, both physical and mental. When you're relaxed and stress-free, it can positively impact your overall well-being. Plus, many spa treatments are specifically designed to improve your health. For example, massages can help improve circulation, relieve pain and tension headaches, promote better sleep, detoxify the body and boost immunity levels.
Cavana Ridge Spa Regular & Valentine's Day Packages
My Special Valentine Spa Package – Single
Pamper your loved one with our My Special Valentine Spa package, and they will enjoy our luxurious Cavana Ridge ultimate manicure and pedicure and be given a memorable gift to remember their visit from Soak Bath and Body. They'll be sure to remember this unique experience long after the holiday has passed!
Couples Valentine Spa Package – Couple
Renew your love connection this Valentine's Day with our Couples Valentine Spa Package. Start off with Couples Skin Renew Body Exfoliations, a full-body dry brush exfoliation using our Yon-Ka Quintessence hot towels to help open up your pores. Then enjoy a relaxing and hydrating body milk application. Finish up with a couples Cavana signature pedicure that will leave your feet feeling soft and smooth.
Recharge Package – Single
If your loved one is feeling drained, then the Recharge Package can help them feel refreshed again with its 60-minute aroma luxe massage and our ultimate Cavana Ridge pedicure.
Luxe Duo Package – Couple
Step into a world of complete relaxation and tranquillity with our Luxe Duo Package. This perfect couples package includes a 60-minute Aroma Luxe massage, signature pedicures, hydrating and soothing facials, and restorative eye treatments. You'll feel refreshed and invigorated after enjoying some much-needed "us time" in our spa.
If you're looking for a unique and special Valentine's day gift, look no further than spending the day at the spa. At Cavana Ridge, we offer a variety of packages that will let you escape the stresses of everyday life and relax in luxury. Spend the day with us this Valentine's day, and let us pamper you!
Call us at 705-327-7759 to book your reservation today. Gift cards can also be purchased online and can be used for our spa packages.