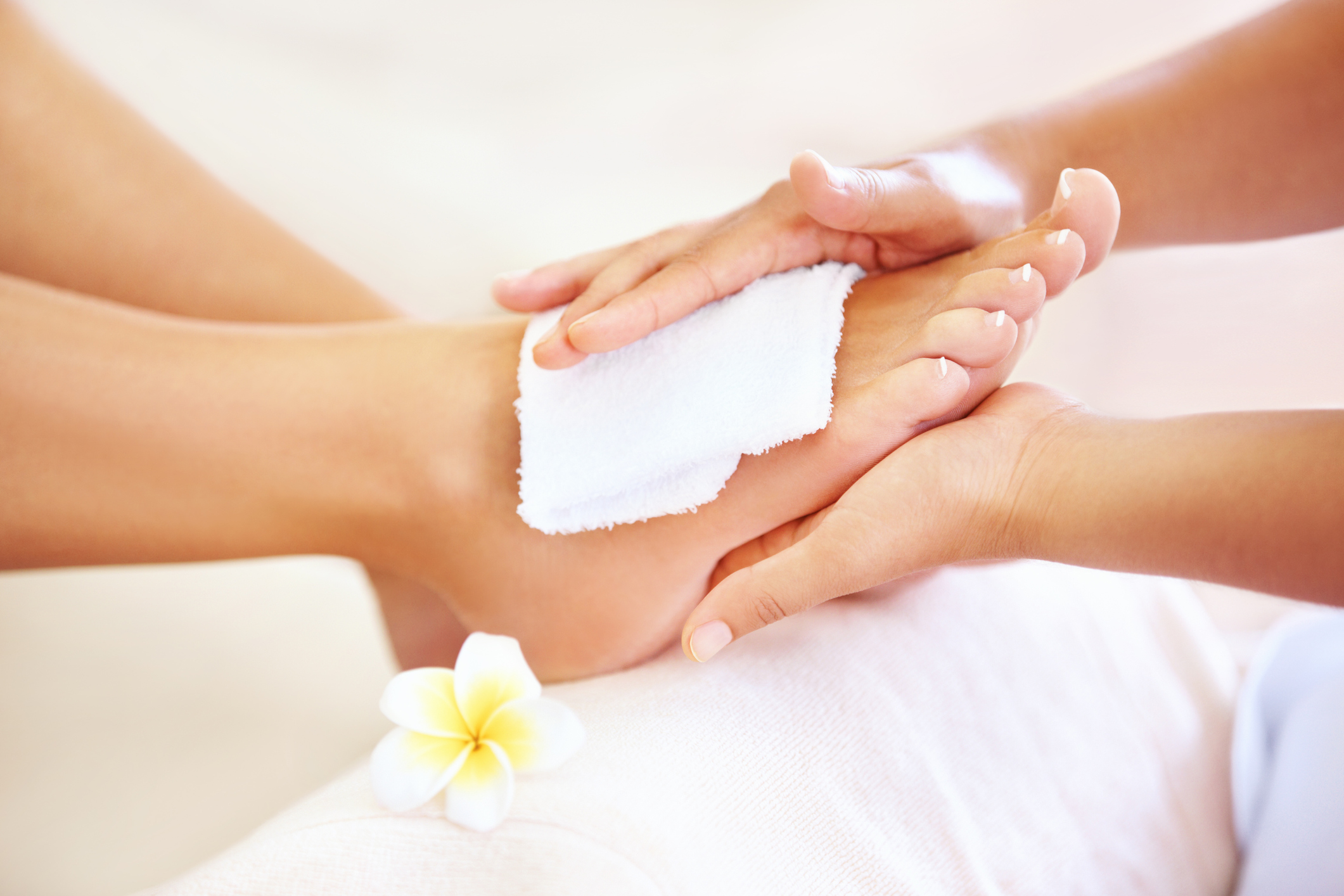 Looking after your feet is a year-long venture for some, but for others after months of socks and shoes, your tootsies may have been neglected and are now starving for some serious TLC. In either case, with summer now here, your feet will be on display more than any other season which means you'll want them looking their absolute best as you go barefoot at the beach or stroll the streets in those gorgeous new sandals.
With that said, if you haven't tended to your feet yet it's time to get them summer ready so you can enjoy the sunny weather with confidence.
Here are our top tips for summer-ready feet:
Soak for a Revitalising Deep Clean
Immersing your feet in a tub of warm water is not only relaxing after a tiring day, it does wonders for hydrating and revitalizing rough, dry skin. Take it a step further by dissolving a cup of Epsom salts in your foot bath; this natural combination of magnesium and sulphate works to rid of any bacteria and toxins present while providing a healing remedy that rids of foot odours and soothes calluses and dry skin.
Alternatively, you may wish to get that thorough deep clean with the help of tea tree oil. Simply add a few drops to a tub of water and allow yourself to unwind while you soak. Be sure to rub your feet with a clean cloth, paying special attention to the space between your toes where dirt and grime often linger.  A good foot soak will leave your feet feeling revitalized and fresh in no time!
Exfoliate to Scrub Away Dead Skin
Taking the time to exfoliate is imperative; in fact, your feet deserve the same exfoliation as your face to remove dead skin cells. Unfortunately, if rough patches of skin are left ignored, they will likely continue to develop, leading to unpleasant cracks in the skin. Cracked skin can quickly become painful and in some situations may even be susceptible to bacteria; not a situation you want to be dealing with!
Whether you use a scrub, pumice stone, or exfoliating cream to get rid of calluses and dry skin, make exfoliation part of your regular self-care routine. The end result of this highly beneficial process is beautifully soft and healthy feet.
Moisturize for Soft and Smooth Skin
After a long and cold winter, your feet are probably craving that necessary hydration they were so very deprived of. Following your soothing foot soak and exfoliation, be sure not to skip one of the most important steps; moisturization! For the best results, be sure to treat your feet with a cream specifically designed to penetrate the tough skin on your feet.
Whether you have cracked heels, dry skin, or tough skin, applying a high-quality spa foot cream, will offer you quick and impactful results due to the high concentration of medical-grade ingredients, found in these luxurious products. We promise you won't regret it!
Consider a Foot Peel for Added Care
If moisturizing alone just isn't quite cutting it (which for many of us after a harsh, cold winter may agree), you may want to consider a foot peel for additional repair. Often formulated with gentle fruit acid and skin-loving exfoliants, these foot peels work to eliminate the dead layers of skin, revealing gorgeous feet, ready to partake in all things summer.
Immediately you'll notice a dramatic decrease or disappearance all together in those pesky cracks, calluses or bumps that were once all over your feet. What are you left with? A fresh layer of smooth skin because new cells can successfully take in moisture from your body much easier. If you're new to foot peels, we highly suggest trying one; your feet will thank you for it!
Treat Yourself to a Luxurious Pedicure at Cavana Ridge
Let's face it, the above tips are an excellent start but there's nothing that compares to a signature spa pedicure when it comes to practicing self-care. If you're like many people, getting a regular pedicure is typically part of your ongoing beauty regimen.
While the effects of Covid-19 have forced salons to shut down for quite some time, we are so pleased to share that we are officially welcoming our doors to clients again, beginning July 13th!
If you're ready for a relaxing and rejuvenating treat for your feet, you can now book your long-awaited appointment! Feel confident and refreshed while the team at Cavana Ridge offers you an experience like no other for your feet.
Our luxurious pedicure is truly the ultimate treatment for your feet. Nails are clipped, filed, shaped, followed by cuticle work, an exfoliating scrub, additional time spent on callus build-up, hot paraffin, a marine mask treatment, & soothing massage, finished with a polish application.
Contact our spa today to secure an appointment. We look forward to seeing you again!